Up to Android 7 and early Android 8 with 2018 security patch
Put phone in manufacture mode. On dialpad type *#*#2846579#*#*, select "Project Menu", "Background settings", "USB ports settings", "Manufacture mode". Then connect it to PC and install drivers (If you do not have separate driver pack for your device, install HiSuite software).
To access dialpad press "Emergency call" button after phone reset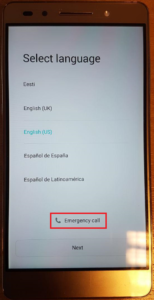 ---
---
2. Press "Read phone info" button and wait until phone is fully detected
---
3. Select "FRP" tab
---
4. Press "Reset Huawei ID" button and wait until you see "Done", after it restart phone.